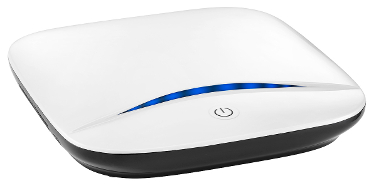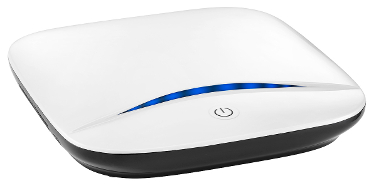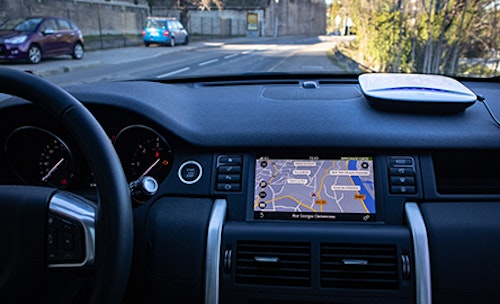 ---
Product features :
Treated area : 7/8 m²
Treated air volume/hour (CADR) : 35 m³/h

Ionizer : Yes

Natural principle that negatively charges pollutants in the air to make them fall to the ground


Anti-Microbial Pre-filter : Oui

Medical grade HEPA filter : Yes

Means High Efficiency Particulate Arresting filter, designed to capture fine particles as small as 0.3 microns


Fan speed : 2

Air quality indicator : Yes

Color indicator


The mobile purifier plugs into the cigar lighter : Yes
---
Description
The A&S 20 car air purifier is exchangeable and guaranteed for 2 years but NOT REFUNDABLE.
The AIR ET SANTÉ, car air purifier is our smallest model within our range of air purifiers. Designed for the automotive industry. It detects odors in your vehicle and will automatically purifies the air, controlled by its odor detector.
The car indoor air and generally the air of all vehicles is potentially the most polluted place in the world.

Outside pollutions enters the cabin and is confined. Pollutions created by car amenities itself keeps on producing pollutants. And, in the meantime we add our own fine particles, volatile organic compounds and odors.
We spend on average a total of 33 000 hours inside our cars. This represents 4 years of our life. It is therefore important to avoid inhaling a toxic cocktail during all this time.
It helps fighting against :
Pollutions
Respiratory allergies
Allergies to animal hair
Asthma
Bacteria, virus
Indoor odors (tobacco, aerosols...)
The car air purifier is mad of 3 filters and a cold catalyst.
The pre-filter stops all large dust to protect the filtration system. The medical grade HEPA 11 filter that catch 99,5% of ultra fine particles by 0,3µm, which correspond to 1/300 of a hair diameter. The activated carbon filter absorbs VOCs (Volatile Organic Compounds) and destroy some of the odors of your interior (Tobacco, aerosols...)
The car air purifier has also an ionizer. Its principle is to emit negative ions that will aggregate around the fine particles in the air to weight them down and make them fall to the ground.
The A&S 20 Air purifier is ideal to accompany you on your journeys. It maintains a clean environment of the main pollutants. It purifies a maximum surface of 7- 8 m² and its threats an air volume of 35 m³ per hour.
Beyond filtering pollutants and preserving your and your loved ones, this device is the ideal companion for sensitive people, people suffering from multi chemical sensitivity (MCS).
It allows to support even long journeys and in a new car, despite all the fumes and odors that can often annoy driver and passengers.
It is complementary to our full range of air purifiers.
This one is always available and delivered ready to use in less than 3 days.
Technical Features
Our A&S 20 Car Air purifier uses 2 complementary systems to sanitize your indoor air :
A filter bloc made consisting of a pre-filter, a medical grade HEPA 11 filter and an activated carbon filter
A negative ion emitter producing 5 million ions per cm³.
Il est piloté par un détecteur d'odeur qui ajuste la puissance de ventilation.
Treated surface
7/8 m²

Filters included
YES
Filters types
Medical grade HEPA H11 filter,
Filtre à charbon actif

Negative ionsemitter
YES
Clean air delivery rate(CADR)
35 m 3 /hour

Sound level
18 dB in normal mode
45 dB in intensive mode

Sizes (mm)
188L x 180 l x 25E

Weight
0,3 kg

User manual for downloading
télécharger
CE Certificate
télécharger