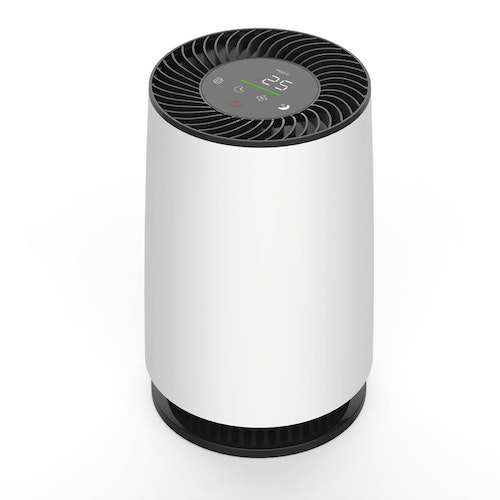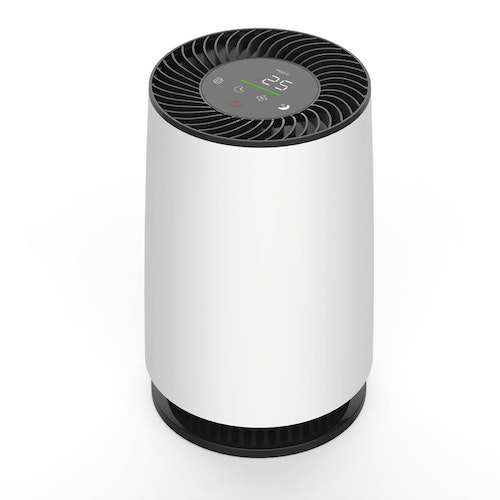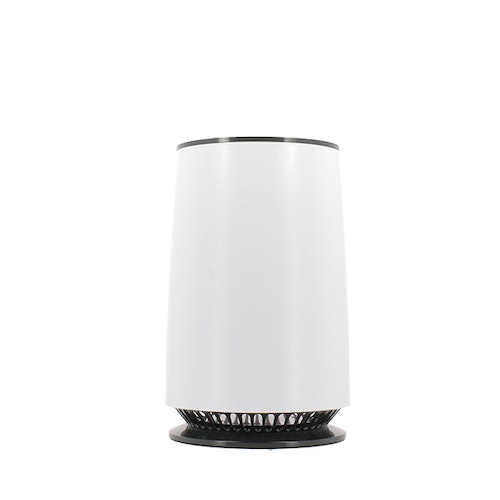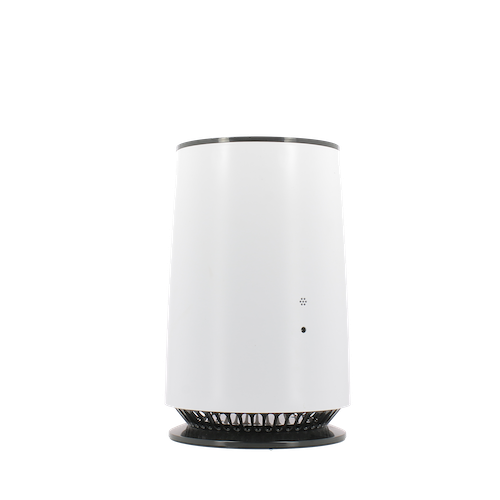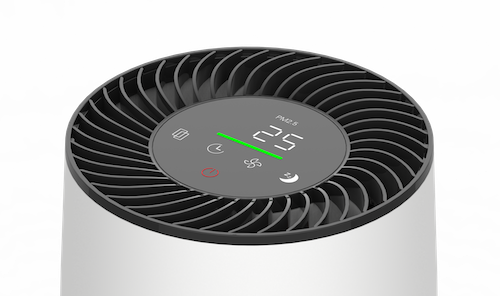 ---
Product features :
Treated area : 12 m²

Medical grade HEPA 13 filter : YES

HEPA means High Efficiency Particulate Matter, able to filter 99,95% of fine particles as small as 0,1 micron. Filters bacteria and some virus


Treated air volume/hour (CADR) : 100 m³/h

Ultra-silent : Yes

18 to 45 dB


Night mode : Yes

reduces the brightness and noise of the air purifier


Ionizer : Yes

Natural principle that negatively charges pollutants in the air to make them fall to the ground


Anti-Microbial Pre-filter : Oui

Activated carbon filter : Yes

Porous structure with high absorption power which fixes and retains VOCs and odors.


PM 2.5 Laser sensor auto-detection : Oui

Air quality indicator : Yes

Counter and color


Formaldehyde decomposition rate : Yes

Oxidation and decomposition into water vapor and carbon dioxide


PM 2.5 Fine particle detection : Particules fines dont le diamètre est inférieur à 2,5µm
---
Description
The A&S 60 Compact air purifier by AIR ET SANTÉ can purify up to 10 m² rooms. With its 4 filters and 3-speed filtration system, it is the perfect ally for small spaces such as bedrooms or offices.

The A&S 60 Compact air purifier has five filtration stages: a pre-filter that captures the smallest particles and protects the filtration system, a HEPA H13 filter, an activated carbon filter and an ionizer feature (negative ion generator).

The HEPA H13 filter retains 99.95% of PM 2.5, i.e. ultra-fine particles measuring up to 0.1 microns. The ultra-fine particles present in your indoor air can be: allergens, mold spores, bacteria...
The activated carbon filter has an effect on volatile organic compounds. Volatile organic compounds are gases, chemical fumes and odors. The activated carbon is composed of a porous surface that absorbs these different elements when the air passes through it. The air that comes out of the filter is then purified of these different pollutants.

The AIR ET SANTÉ A&S 60 Compact air purifier also has an ionizer function that can be activated or not according to your needs. This function allows to emit negative ions which will aggregate around the ultra fine particles which are positively charged. This physical reaction will cause the ultra-fine particles to fall to the ground and allow the air to be freed of these pollutants. The ionizer function of our air purifiers does not emit ozone.
The A&S 60 Compact air purifier is ultra quiet (18 dB at speed 1 and up to 53.3 dB at speed 3), so it can be used in a room day or night. Light, with its weight of 1.8 kg, you can easily transport it from one room to another. Finally, you can let it run continuously or using the timer that will program its operation according to your needs.
Technical Caracteristics
| | |
| --- | --- |
| Treated surface | 10 m² |
| Filters included | YES |
| Type de filtres | Medical grade HEPA H13 filter, Carbon activated filter and negative ion generator. |
| Negative ions emetter | YES |
| Clean Air Delivery Rate (CADR) | 100 m³/h |
| Noise level | 18 dB in normal mode / 53.3 dB in intensive mode |
| Sizes (mm) | 313H x 200L x 200P |
| Weight | 1.8 kg |
| User manual to download | download |
| CE Certificate | download |
Advices & Services
The A&S 60 Compact air purifier from AIR AND HEALTH comes with a filter pack. Once you receive the air purifier, all you have to do is plug it in and turn it on for the air purifier to work.

An odor sensor indicates the level of air quality in your home. A color system tells you if the air quality is good (green) or bad (blue).

Depending on the use of the device, the filters should be changed within 6 up to 12 months.